Instagram and TikTok Management
Instagram and TikTok Management are our top selling services. At this moment we manage over 40 social media pages for businesses from different niches (e-commerce, mobile apps, B2B businesses, plastic surgeons, dentists, med spas, injectors, etc.)
Our Instagram packages:
Instagram Management Tier 1 ($4000/month, 6 people on the project)
Instagram Social media strategy with a focus on sales and lead generation
Content plan
Content scenarios
Copywriting
Professional design (Feed/Stories)
Video editing
Storytelling
Memes creation (regular work by a memologist to create humorous and unique exclusive trending memes on your subject)
Infographics creation (development of infographic posts and materials on your topic that make it easier to understand the nuances of your product and attract customers)
Posting/scheduling
Community management
Lead generation
Post boosting
Monthly detailed report
Instagram Management Tier 2 ($4950/month, 7 people on the project)
All from Tier 1
Facebook management
Google My Business management
Calculation and analytics of Leads in the table
Professional design with updates every 3 months
Branded personal filters (one every 3 months)
IG shopping tab setup
Guidebooks: the mechanics of lead generation through the creation of an info product that increases the credibility of the profile's expertise, plus stimulates subscriptions
Unlimited edits to texts: we have a team of 10+ copywriters working in the agency, and we will select a writer whose tone of voice you are 100% happy with
Unlimited edits to designs
Video and photo shoots in your office for use in social networks (once per month)
Not sure whether to go with an agency or hire in-house?
Let' us break it down for you:
In-house vs. Agency
In-house SM manager:
Usually good at several tasks, but cannot professionally perform all of them: copywriting, design, video and photo editing, post boosting, lead generation, creating memes, designing infographics, face filters, etc. Many parts of the job will be sub-par or require additional human resources
Can leave company at any moment
Limited availability on weekends and holidays
Requires a salary and benefits ranging from 50-80K per year
May experience creative burnout or writer's block
May need unplanned days off, sick leave and vacation time which can throw a wrench into the workflow
Unlikely to be able to cover multiple languages and time zones
May have limited range of expertise or lack an eye for aesthetics
Agency Management
A team of seasoned specialists will be servicing your case:
Social media strategist for creating content strategy, plan and timeline
Copywriter to create a consistent voice for your brand
Photo and video editor to create awesome looking content
Storyteller to run games, activities, and create an interactive environment in your Stories that engages viewers
Targeting manager for post boosting
Community manager for content posting and replying to comments and DMs
A responsive account manager who communicates clearly for a smooth workflow
Photographer & videographer for to shoot your content on-site (Tier 2)
Contracts guarantee continued coverage of all your needs over the specified time frame
Weekends and holidays are always covered, the posts and content delivery never stops
No need to cover paid leaves, medical leaves, health insurance, benefits or bonuses, etc.
We rotate strategists between projects every 6 months, so they always have a fresh eye for your content
We work with over 40 social media pages so we know what works and what does not
Looking to launch internationally? No problem, we can duplicate your content in Spanish, French, Italian, Mandarin, Arabic and Russian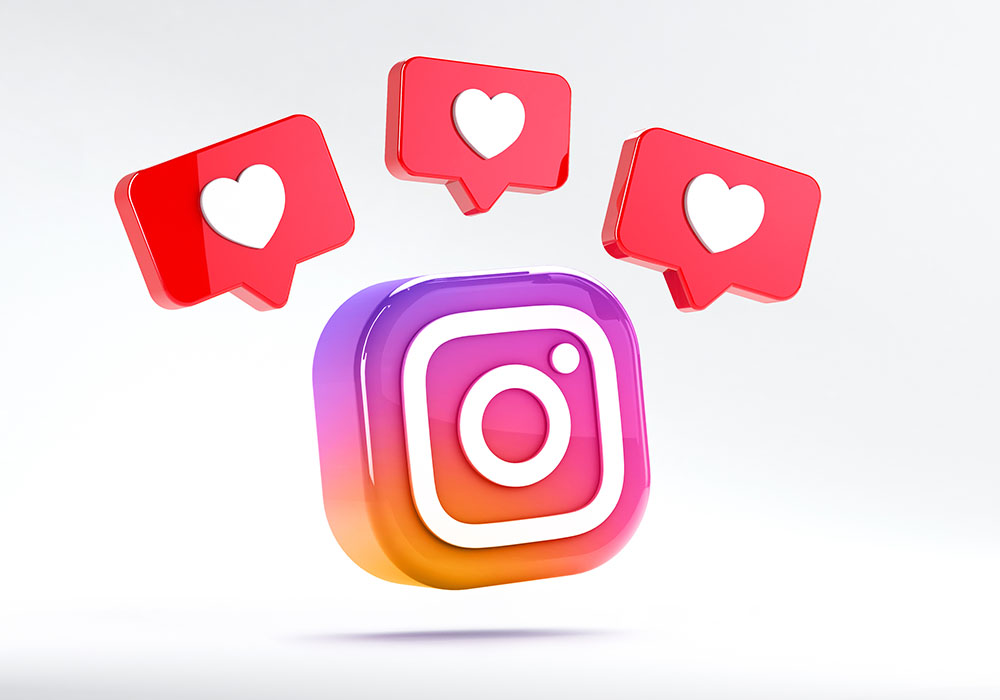 Why choose The Setters Agency for your Instagram & TikTok needs?
We are well-known professionals
We run Instagram and TikTok marketing for 40+ businesses worldwide
We always can cover ALL your needs: from website development, to ads on every platform, find the best influencers for your brand, run your email marketing, develop a loyalty rewards app for your clients and so much more!
We are quick, agile and consistent with deadlines
We are data-driven and sales-oriented. When it comes to IG/TikTok management, we track success based on the number of new clients we bring in and sales that are made
We do not bring bots and any fake activity
After 3-4 months of working with us, our clients notice a 3-4x engagement growth
After 4-5 months of working with us, they notice growth in the lead numbers/sales that IG generates
After 8-10 months of working with us, they notice a stable monthly growth of IG - we attract potential customers - not random followers
5-star rating on Clutch - the most influential platform for rating marketing companies
Among Top 100 women owned marketing agencies
Meta and Google certified
Instagram's most followed agency by aesthetic providers and practices
Back