3-HOUR TRAINING SESSION
Facebook and Instagram Ads for Aesthetic Practices and Providers
If you are an aesthetic practice/provider (or their SM manager), and you are planning to run ads, join our new group for 3-hour webinar to learn how to drive HIPAA and Facebook Policy compliant ads and gain new followers and new patients. Proven strategies only.
WHAT YOU LEARN
2 types of Instagram/Facebook ads and their differences
Facebook Ad Policy: forbidden, restricted & limited content for aesthetic practices and providers
Facebook Ad Library: what we use it for
Post Promotion (Boosting): when and how to use
Ads Manager vs. Business Manager
left leftntent
Ad account setup
Facebook Pixel and Events
Ad Campaign structure
The best types of campaigns for aesthetic practices & providers. Campaigns for Surgeons vs. campaigns for Injectors/Med Spas
Types of audiences: how to use mind maps
HIPAA rules when using Facebook Pixel and Facebook Audiences
Ads to gain Instagram and Facebook followers
Ads to acquire new patients
Ads to retarget current patients
Landing pages: the key of your advertising success
On-Facebook leads: how to collect the leads without landing pages
Creatives for ads: examples and suggestions
Using Ads when running collabs with bloggers.
What to do when your Ad account is disabled by Facebook
Q&A session
WHO IS THIS COURSE FOR
Don't know if this course is right for you? We designed it to be useful for:
Aesthetic practices and providers

If your marketing budget is limited and you can't afford to hire an agency to run your Facebook and Instagram ads, learn how to do it yourself! Or get this course to educate your social media manager. Investing in yourself/ your team members always pays huge dividends! Learn how to get new patients and followers for your Instagram & Facebook page with ads help!

Freelancers & Social Media specialists

If you want to work with aesthetic practice and providers, remember: if you know how to bring new patients, sales and followers to your client, you are priceless. What we teach will make you indispensable. It will be useful even if you're an experienced Social Media specialist. The course is based on our combined years of experience. You'll learn tricks you've never heard of before.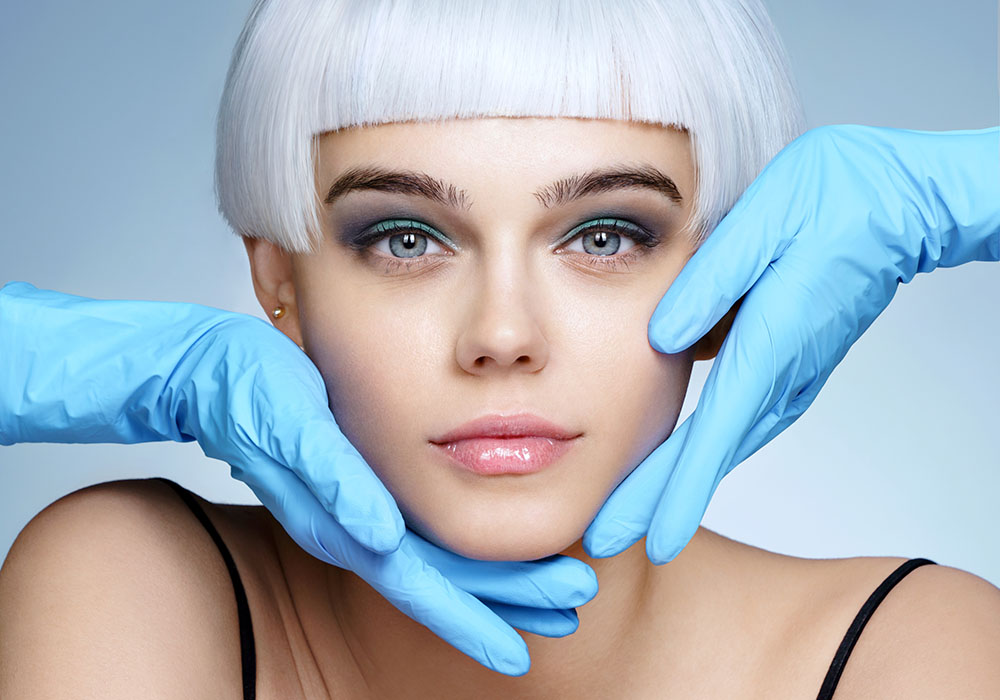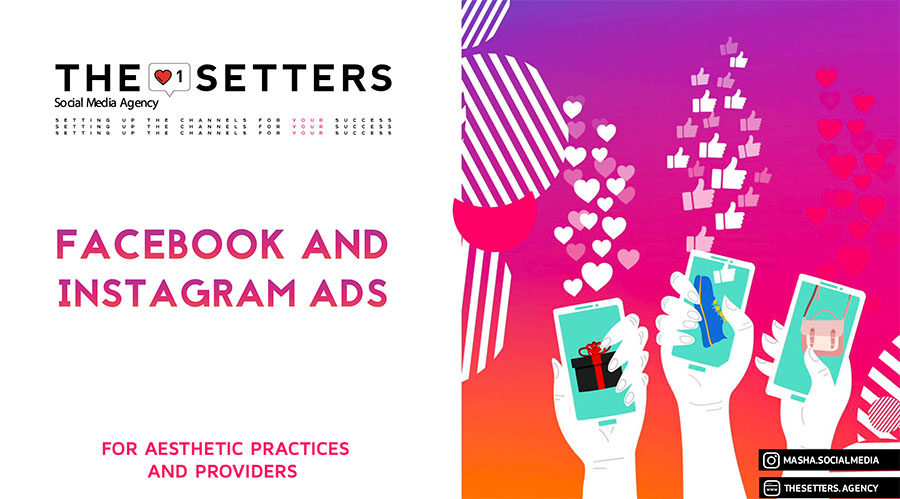 3h Online presentation
3h Online presentation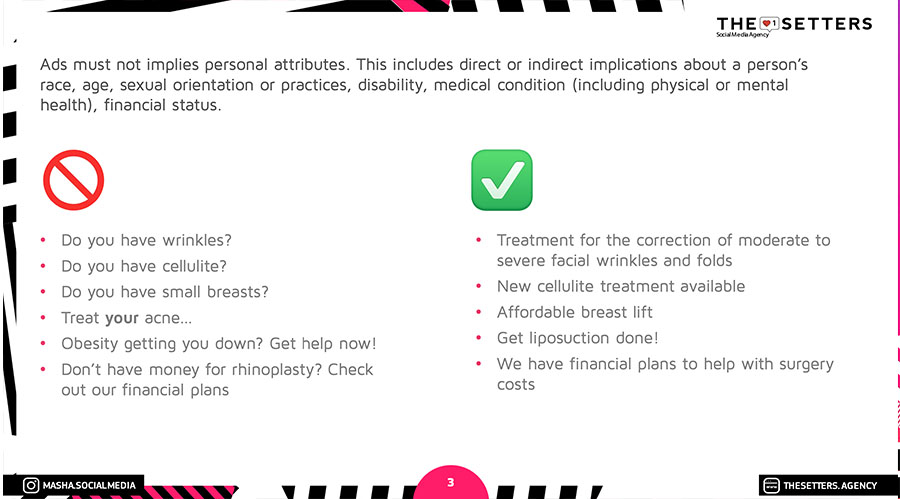 3h Online presentation
3h Online presentation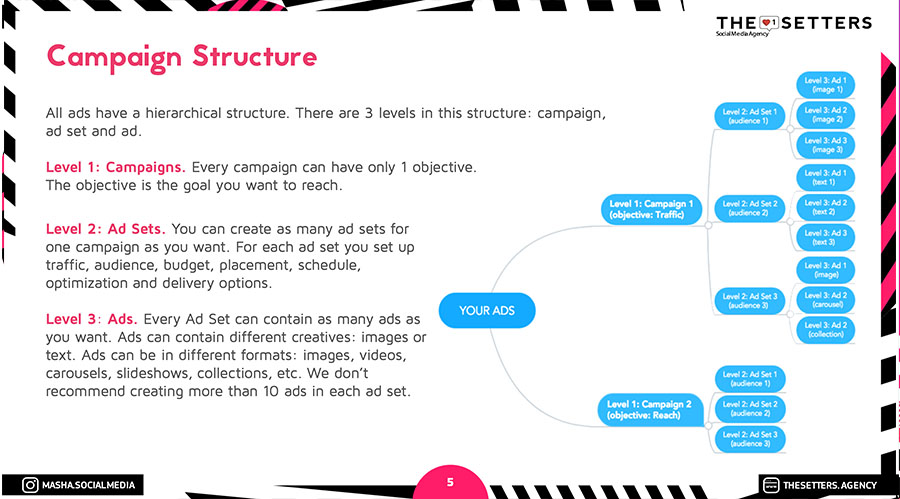 3h Online presentation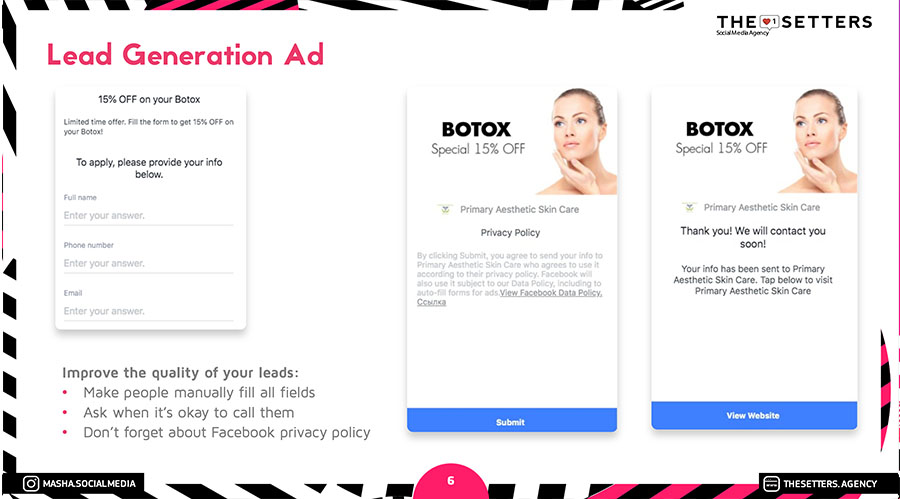 3h Online presentation
3h Online presentation
3h Online presentation
3h Online presentation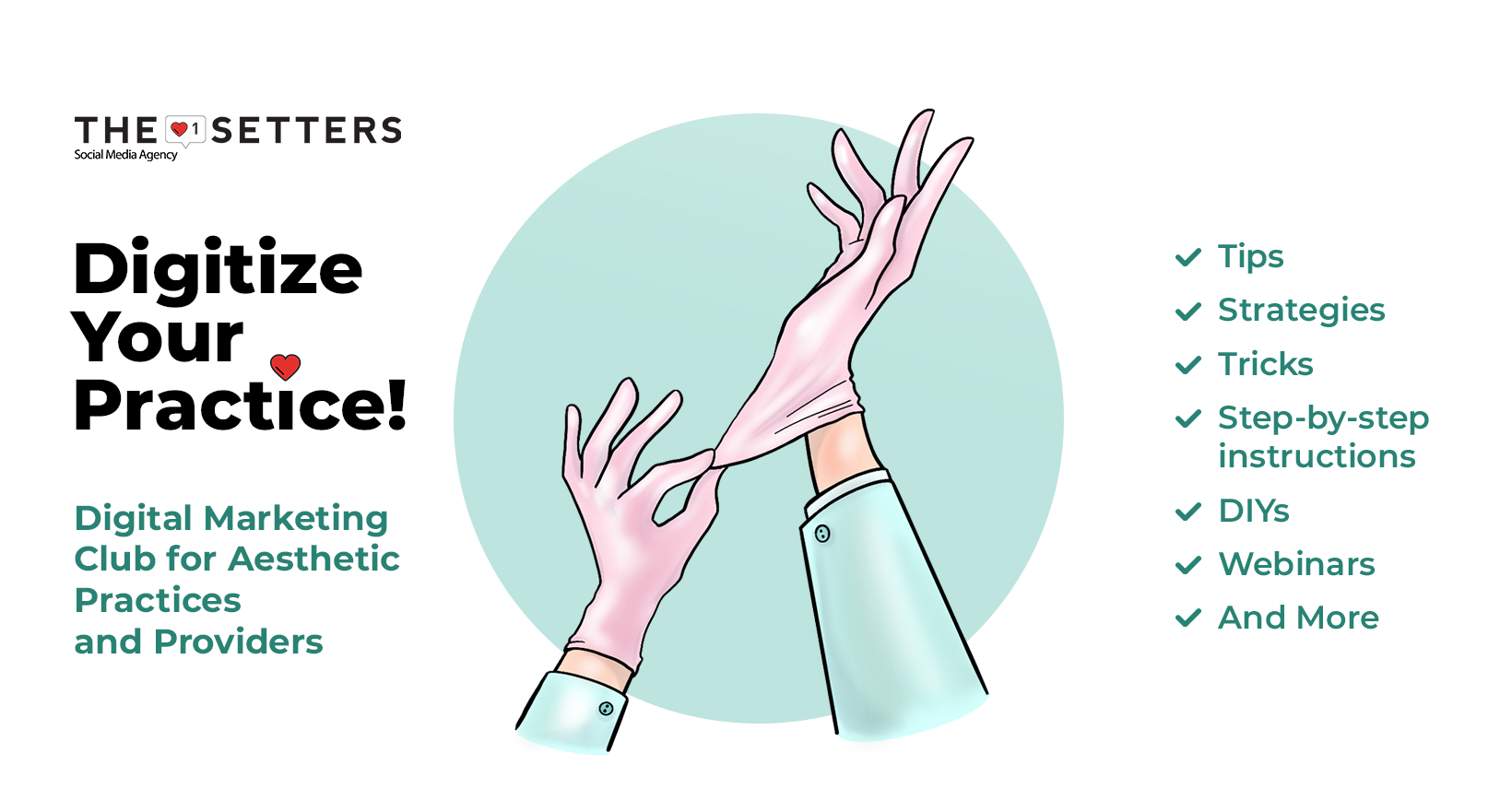 1-year access to our Digitize Your Practice! Club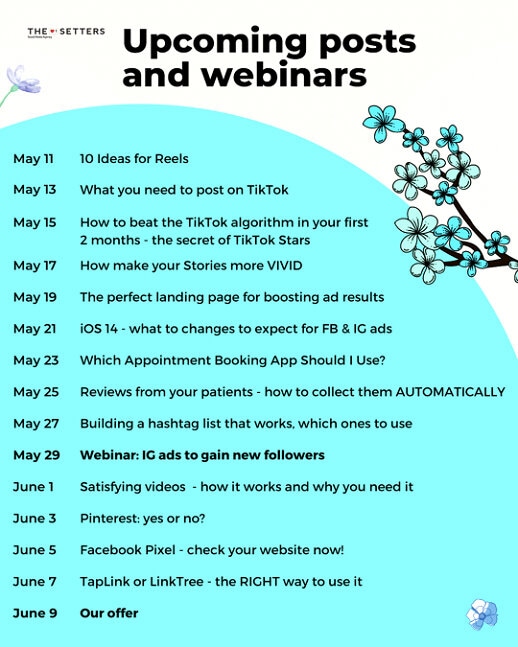 Examples of our club's post schedule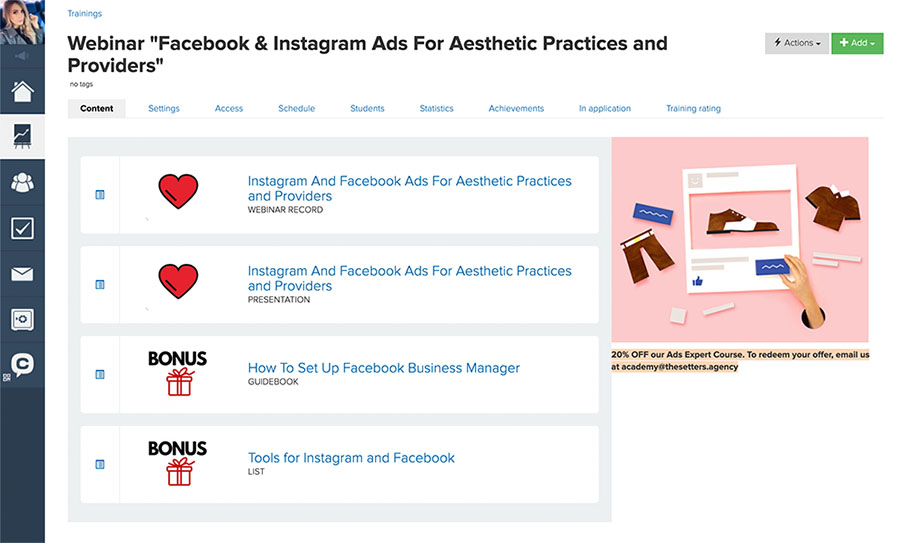 Easy-to-use educational platform: anytime, anywhere, any device
Webinar tools
3h Online presentation
•
1-month access to educational platform with webinar record and support chat
•
1-year access to our Digitize Your Practice! Club
•
Easy-to-use educational platform: anytime, anywhere, any device
ABOUT THE AUTHOR
MASHA VARNAVSKI
Social Media/ Digital Marketing Manager with 10+ years of experience
CEO of The Setters Social Media Agency
Former Head of Social Media for LightInTheBox, leading international e-commerce company, $86M US IPO
Сorporate training sessions for Allergan APCs and ADCs
Facebook Certified Ads Planning and Buying Professional
Experience managing multi million dollar advertising budgets
Social Media revenue increase from 160% to 320% (across projects)
Directed launch of 12 social media channels
Total followers gained over 15M
100+ satisfied clients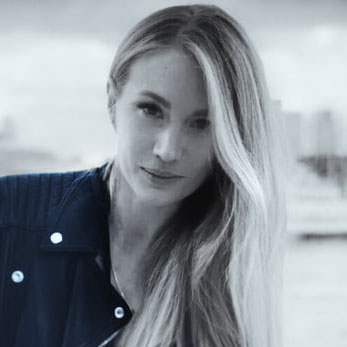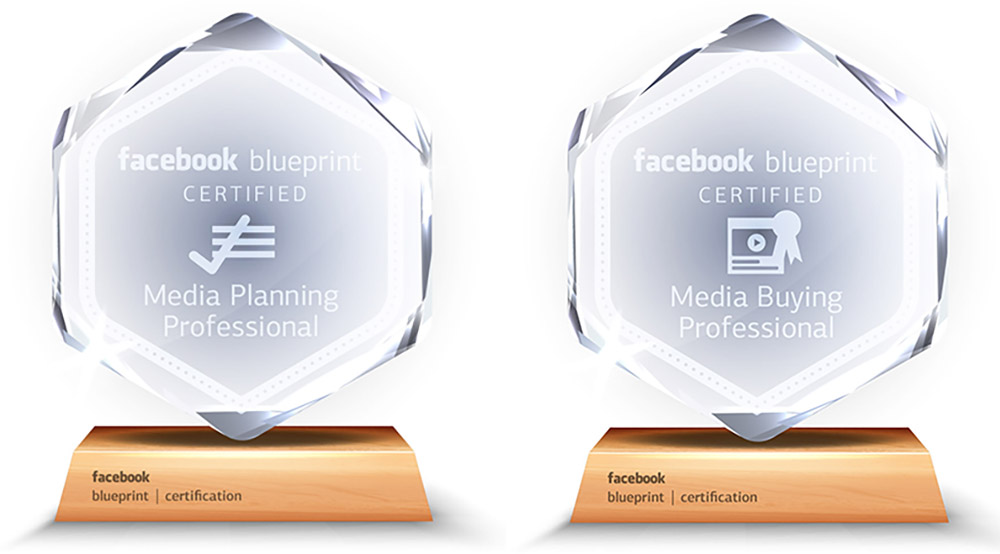 WE ARE FACEBOOK CERTIFIED
We are official Facebook marketing partner. We work closely with Facebook team to run the most effective advertising campaigns for our clients. Trust our experience – this course will teach you strategies and tactics we have developed and use for our clients every day. To see the results we drive for our clients, click here.
REVIEWS ON OUR WEBINARS
Masha, your session was incredibly impactful and provided wonderful insight into how practices can effectively utilize Facebook and Instagram to communicate with existing, and acquire new patients.
The social media session was incredible, just a little long. Very good information though - and not "fluff" - which was great. Masha was incredibly knowledgeable and passionate about social media marketing. It was a lot of information crammed into one session. I found myself making sure I kept it real, realizing many of my accounts are needing the basic fundamentals of how to best approach marketing with social media.
Awesome webinar! I've been working in the social media for 5 years and you covered things that I have never even heard of. I've reported these ideas and tricks back to my clients and they are very impressed.
The webinar was great! I liked several things from what I watched until now:
-you presented lots of info, but it was very well structured and not a moment boring
- some strategies are so straightforward that they are very easy to implement
- the info is comprehensive and it covers everything instagram related
- you gave me some ideas on website and email improvements also
- all in all, it made me finally understand how instagram works and what I and my social media manager were doing wrong before
- I can't wait to watch the TikTok session!
I can tell you one thing: I participated at social media trainings before, but this was the best money I have ever spent until now 🙂
It was very nice to meet you, honestly.
I would like to say a HUGE thank you to everyone who participated in creating the training. This is not my first social media training so I can speak from experience.
A lot of the times trainings on social media are spread thin and out for days or weeks without any specific examples that could be implemented right away. Masha's training was full of specific information, examples and actionable items that could easily be implemented righted away. There was no "water", from the first couple of minutes, the webinar had information that I have not heard before. And for a person like me that doesn't usually take notes, I could've put my pen down and started implementing any tips and tricks that were provided.
Anyone in the medical aesthetics space could definitely use this training to their advantage. No doubts!
I have taken lots of Instagram courses over the last few years but they never were specific to the aesthetics industry. Having Masha's guidance on how to thrive in the aesthetics world was invaluable and has made a huge impact on how I create content.
I haven't taken a TikTok course before and up until now I treated it as basically the same as IG which is nowhere near optimal! My favourite course was rather surprisingly 'Day 3' on paid advertising, feels like the 4-day course has paid for itself with the information I got from this day alone! Thank you Masha!
I recently attended Masha intensive 4 day social medial Webinar and it was more than I was expected. She gave so much valuable information I can apply to my business and I'm looking forward to the results post implementation of all these great pearls she provided. I look forward to more webinars and recommend her and the setters team to anyone in the aesthetics business!
I enjoyed the webinar very much! Looking forward to attending more classes from you guys in the future.
Thank you for the exceptional course...every word of my feedback was true..hope, I can attend your next courses soon!
I found the information very helpful. Even though we covered ads, I took the Facebook Ads class after the webinar, and it really helped for the knowledge to resonate because of the base knowledge I had from the webinar. I would highly recommend the webinar.
I consider myself pretty experienced with social media management, but I was pleasantly surprised with the little pearls I did pick up with this webinar. For example, the little things like the apps to use for hard line breaks in your post, lead generation apps (LinkTree/TapTree) and the deep links. I am excited to implement those little things to make our profiles more efficient.
Loving the webinar for aesthetic practitioners! The amount of data you bring to the table to support your claims is amazing. I had to pause halfway to give my page, picture and description a complete overhauled because I couldn't wait until the end to put the guidelines into practice So thank you! Consider me a happy customer!
That was a great course! Thank you!
This was a very detailed and informative seminar. Your company really knows this aesthetic business well along with social media. It was well worth it. I only wish we had unlimited access to view it or maybe notes to keep. It was quite of bit of information to retain but I did learn a lot!
I loved the first session! I thought your approach was very thoughtful and you suggested unique ideas that never occurred to me before. I'd rate it a 10/10 in terms of value. I'm looking forward to viewing the remaining three sessions this week!
AWESOME! These were great comprehensive webinars that gave you all you needed to know to succeed on social media! I loved how transparent and honest Masha was and how generous she was with answering questions live! I have implemented a lot of what I had learned from Masha from her social media platforms however, this webinar took it to another level!
I enjoyed going into how the algorithms work and varied between IG and tiktok and how it affects the content post timing and quality. The tips on how to use Boosting were super helpful, as have been doing it blindly.
Thank you so much for this course and also for answering my questions both during the weekend and after. Not only is your IG content incredibly valuable, but this course was very insightful. I look forward to more of your courses. For new participants - this course is not introductory! This course is designed to take you to the next level.
Masha and her team always deliver the most relevant and up to date information for Instagram. They're deep dive into what's working on Instagram right now, and strategies to convert secret lurkers into clients is unparalleled. They are my go-to team when it comes to staying on top of trends.
I am glad I signed up with Masha at the Setters academy. It found it a great value. As a aesthetic provider I have to wear many hats. It hard to keep up with social media and the constant changes. As I am trying to grow my account and gain new clients. Thank you for providing great examples and ideas to help create content, which is my biggest struggle. I am excited to implement what I have learned. Thank you 😉
I was so impressed and thankful for all of the info gathered from these webinars. I am a one man show and while fairly tech savvy, learned so much about the inner workings of how to make social media work harder for me! I also religiously follow your IG page and constantly grabbing tips from there as well. Thank you Thank you!!
Thank you for this opportunity to receive unlimited access to these webinars. I really loved the organized approach of the webinars. The webinars have helped me update my bio, I got rid of a link that would take viewers off my page. The webinars also helped teach me how to make a more aesthetic ally pleasing page and I have gotten a lot of good feedback from viewers on that! This course was well worth it!! My followers have been growing every day since I utilized your advice!!
I absolutely love the webinar series! The content is informative and so easy to follow and apply. It helped me realize how important and influential our IG page truly is and as a result of the webinar, I've completely updated our page.
This webinar series has also helped me create a job description and interview questions around what to ask a social media manager now that we're ready to hire one! I would love an extended version of this webinar series so I can have our new manager watch this content once they're hired. Thank you so much!
I took away many pearls from the webinar on how to best create and manage my business social media accounts. The webinar platform was easy to access and I loved that it was available for a month so I had time to soak in all the info! Social media was a chore before, but now that I have more insight and direction I've actually enjoyed ramping it up! Thank you Masha and team!
Masha is such an amazing source of information for aesthetic business owners, social media managers and marketers. The information she shares is easy to understand and can be implemented immediately.
Her expertise and suggestions are great for both seasoned practices and marketing professionals. But, easy enough to understand for people new to Instagram. Thus far, we have focused on her Instagram expertise. We are new to Tik Tok and frankly, a bit intimidated. But, with Masha's guidance, we look forward to adding that platform soon as a way to promote our aesthetic practice. Thank you Masha for sharing information in a way that is engaging, fun and easy to implement!
I am totally surprised by the amount of information that I am getting from these seminars. At first I thought, "how much can be said about this topic ? " But Masha's knowledge surprised me.
There is a lot to know about social media and I love that this seminar is geared towards medical spas in particular. The most valuable part of the seminar for me so far has been when she explains some of the psychology behind social media; like that people like to follow personal brands and not just businesses, you have to have a mixture of educational, inspirational, and entertaining content, and that there are lots of details in the visual design of your page that will make someone follow you or not. Another thing I did not know about was the "Call To Action" as they call it in the social media managing business, I plan on using this. I also loved how she explained how to use the algorithm to your advantage, like using reels (and how) and creating more engagement, etc. I now have lots of inspiration on what kind of content to make as well. Overall, I am satisfied with what I have learned and would recommend this to anyone that is running a social media for their business. Lots of good information and Masha is very thorough in her explanations.
As someone who is not that familiar or comfortable with social media, I found the 4 day Training Webinars extremely insightful. Having more knowledge behind what constitutes good content, different types of posts,
growth strategies and the importance of knowing what works for the algorithm is very valuable… and, specific to the Aesthetics industry. I loved that the advice even extended to what information to give to a Social Media Manager and how to measure results. Thank you so much Masha and your team for making this information accessible to us.
These trainings were jam packed with useful information. It is no doubt that Masha is at the top of the industry and has a wealth of knowledge for all things social media and aesthetics. She does a great job of explaining what works, and providing real examples to prove it.
The sessions are very detailed, and would be perfect for someone who is a social media beginner, or anyone who needs a refresher or deeper understanding. Meta, Facebook, IG and TikTok can be confusing and overwhelming, but Masha makes it easy to be able to navigate these top platforms.
Thank you for everything! Looking forward to more classes in the future!
I was really surprised by the good quality of the course, and by your knowledge in managing the marketing of clinics and aesthetic centers.
The seminar series was excellent.  Day one was a recap from the Subbed conference and refresher but very useful.  it just got better form there.  We will definitely be looking into whether your agency could help us with our social media marketing.
Thank you so much! You guys are true angels✨✨✨✨✨✨
I very much enjoyed the webinar! The things I enjoyed the most were breaking down elements that need to be in the IG bio- this was very practical and quick easy upgrade. I like the way you break down types of posting. I appreciate the in-detail nature of your webinars, I know it's long but it is very practical advice and tips. Certain tips stand out to me! I really got a lot of value from it and will be referring back to it frequently.
Dear Masha, I am following you since a while on IG since a while and I learned so much! Then I listened to your very valuable lecture during Needle Art event. And I learned more, I got motivated and felt empowered to do more.
So, I subscribed to your online 5 days webinar to learn even more and understand in deepness the digital mechanisms. I am dermatologist, aesthetics practitioner, in Romania. The digital marketing it was always an issue. Your course gives so much insight, so much knowledge. It was amazing! Lot s of strategical ideas and infos.  It was easy to follow, clear, lots of tips and tricks but also some infos that i need to go through again. So, i can not wait to make the time to listen to your course again, cause it s priceless.
I found the webinars extremely helpful! I appreciate the many examples provided and the ability to ask questions and get answers at the end of each live webinar. I thought the presentation style was very engaging (colourful slides, real life instagram examples, incorporated images/video/text). I also liked that each day focused on a deep dive of one platform/topic. Thank you again!
Thank you for a great webinar. I really like how detailed your data is. Its not just general suggestion but instead recommendations based on the numbers and results driven. It is definitely a lot to wrap my brain around but it's a great reference to use to improve my marketing attempts on social media which is a struggle for me as a solo provider.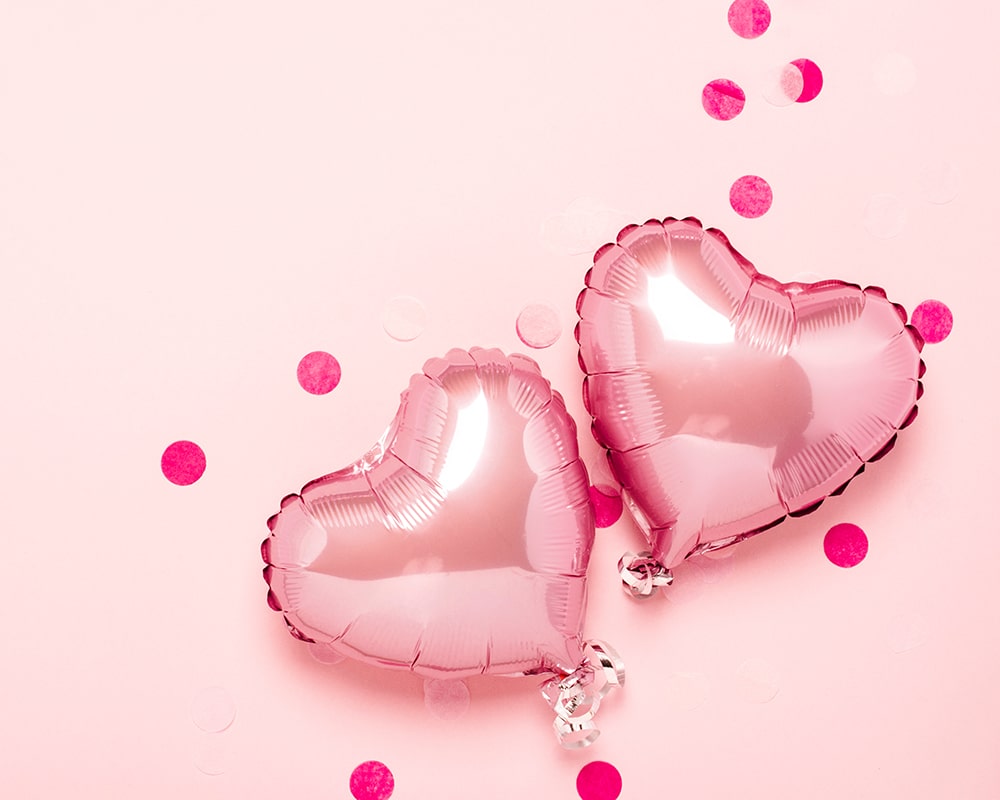 Results we reached for our clients
ROAS – Return on ad spend, marketing metric that measures the amount of revenue earned for every dollar spent on advertising.
Plastic Surgeon, New York

Objective:

Collecting leads to promote face lift.

Results:

Over the course of 6 months, our Facebook advertising campaign generated 691 leads (completed contact forms or calls to the office with a request to book an appointment) with an average price of $8.16 per lead.
Generated leads resulted in 77 billable surgical and non-surgical consultations .
Achieved ROAS of 6.03 on top surgical procedures.




MED SPA, New York

Objective:

Collecting leads to promote injectables and cool sculpting.

Results:

Our Facebook advertising campaign generated 313 leads and 127 calls over the course of 4 month with an average price of $8.88 per lead.
The leads resulted in a total of 74 booked appointments giving an average conversion rate Lead – to – Appointment of 14% compared to a 7% market average.
Achieved ROAS of 5.05 inclusive of agency fees and ad spend.




PLASTIC SURGEON, CONNECTICUT

Objective:

Collecting leads to promote injectables and blepharoplasty.

Results:

Our Facebook advertising campaign generated 136 leads over the course of 3 months with an average price of $11.38 per lead .
Achieved ROAS of 4 inclusive of agency fees and ad spend.



Screenshots of our campaigns
WHAT ELSE?
We want to ensure that you get maximum benefit from our training and stay in-the-know even after you complete it. That's why, in addition to the training we offer:
Online support

Read the material, watch the videos and leave any questions you get along the way right on our educational platform. Our social media experts will reply to your questions within 48 hours.

More tips in our FB group

You'll be invited to join our private Facebook group for aesthetic practices and providers. Here you get 1-year access to all social media news and updates, as well as exclusive member discounts for our current and upcoming educational programs and social media services.

Our guarantees

We are confident in our quality content and clear delivery, if you are unhappy with the training, let us know by email within the first 2 days of the training and get all your money back.
DETAILS
Records

The webinar session is recorded and uploaded to our educational platform. 1 month access is available. Login and password to the platform will be sent to you via email.

Marketing club

1-year access to our Digitize Your Practice Club (regular price $8.99/month, you save $107.88).

Webinar length

3 hours + 30 min Q&A session.

Price

$400/student.

Special Offer

Bring a colleague and get a 20% discount!
We offer two options
1. Live Webinar: Pre-book your webinar spot now! Leave your contact details and we will contact you with the date and time as we schedule our upcoming presentations. Watch it Live, participate and ask any questions!
Price $239/spot.
2. Buy access to our pre-recorded webinars for $189/spot. Save $50! Watch and learn anytime, anywhere.
PRE-BOOK YOUR 3-HOUR TRAINING SESSION SPOT NOW (PAY LATER)
Facebook and Instagram Ads for Aesthetic Practices and Providers
Leave your contact details and we will contact you with the date and time as we schedule our upcoming presentations. Watch it Live, participate and ask any questions! Price $239/spot.
Back