5-DAY INTENSIVE WEBINAR TRAINING
Instagram, TikTok and Digital Marketing for Aesthetic Practices, Providers and their Social Media Managers
(RECORDINGS)
Top-selling social media webinar for aesthetic businesses. Over 400 participants worldwide, 100% positive feedback
WHAT YOU LEARN
Video 1: Instagram Content Strategy
After this webinar you will know how to boost your engagement x 3-4 times in 2 months
1.1 Top Instagram Trends in 2023.
•
1.2 The Instagram algorithm: how it works and how to make it work for your business.
•
1.3 The Sales funnel on Instagram: from acquisition of new followers to converting them into your patients.
•
1.4 Content strategy: must-have content types for all aesthetic businesses.
•
1.5 UGC: how to make your patients produce content for you.
•
1.6 Visual design of your Instagram feed: useful tools to make your page visually appealing.
•
1.7 Link in bio: how to use it to benefit your sale funnel.
•
1.8 Storytelling: what is it and why it's important for Instagram page's growth.
•
1.9 Secret formula: how to boost your Stores Reach x3-4 times in 2 months (exactly the strategy we use for our clients).
•
1.10 IG Reels: the ONLY right way to use them.
•
1.11 Patient feedback: how to work with positive and negative comments under your posts.
•
1.12 Videos: how to create videos with 100% Watch-Through-rate.
•
1.13 Where to get content ideas.
•
1.14 10 mistakes aesthetic businesses often make on Instagram.
•
1.15 8 organic ways to generate leads via Instagram page.
•
1.16 How to use broad channels and paid subscriptions.
•
1.17 How to add your practice location to your posts/on Instagram map.
•
1.18 The only right way to schedule posts on Instagram.
•
1.19 How to spend less time on content production.
•
1.20 How to use AI-powered tools for content generation.
Q&A session
Video 2: Instagram Growth Strategies
In this webinar you learn ALL the existing ways to GROW your Instagram page
2.1 Search optimization: it's much easier to pop up on the top of Search Feed on Instagram than to do so on Google. So learn how to make your page searchable.
•
2.2 Cross-promotion: where to promote your Instagram page and how to do it correctly.
•
2.3 How to use the hashtags and geotags that make a difference.
•
2.4 Post boosting to gain new followers.
•
2.5 Influencer marketing: how to choose right influencers and make them work for you.
•
2.6 Types of giveaways and how to use them.
•
2.7 Your patients as your influencers.
•
2.8 Lead magnet: what it is and how to use it.
Q&A session
Video 3: Instagram Ads To Drive Sales
In this webinar you learn how to set up Instagram ads that bring you new patients
3.1 Instagram advertising policy - how to set up your ads and your ad account (without getting banned).
•
3.2 Tracking the ads your competitors run.
•
3.3 Facebook Pixel for your website.
•
3.4 HIPAA and Instagram ads.
•
3.5 Ads to enhance your collaborations with influencers.
•
3.6 Ads to acquire new patients.
•
3.7 Ads to retarget old patients.
•
3.8 How to download IG audience of your competitors and retarget them with your ads.
•
3.9 How to use Before and After photos in ads without getting punished by Meta.
Q&A session
Video 4: TikTok Content And Growth Strategies
In this webinar you learn how to boost your TikTok growth
4.1 TikTok algorithm and how it's different from Instagram algorithm.
•
4.2 Types of content you need to post on TikTok.
•
4.3 Growth strategy on TikTok.
•
4.4 TikTok ads.
•
4.5 TikTok influencers.
Q&A session
Video 5: Digital Marketing For Your Practice
In this webinar you learn how to digitize your practice to boost sales
5.1 Sales funnel: learn the marketing channels we use for patient acquisition and the marketing channels we use for their retargeting.
•
5.2 Email marketing: marketing Chanel with the highest margin and you are still missing it.
•
5.3 SEO on Google: do you really need it?
•
5.4 Google my business: how to use it correctly .
•
5.5 Websites vs. landing pages.
•
5.6 Google PPC, Meta, TikTok ads: how to distribute your budget between different channels.
•
5.7 A CRM system for your practice: what it is and why you need it.
•
5.8 Social media manager: how to find the perfect one (questions to use in an interview and identifying red flags).
•
5.9 Holiday deals and monthly specials: how to promote them.
Q&A session
Easy-to-use educational platform with recordings: watch out training on any device, any time, anywhere
REVIEWS ON OUR WEBINARS
Masha is literally the only expert in this, the most important aspect of advertising for the modern aesthetic provider. She has turned what most consultants treat as nebulous guesswork into an exact, metrics-driven science. Trust me: take this course before your competition does.
Masha, your session was incredibly impactful and provided wonderful insight into how practices can effectively utilize Facebook and Instagram to communicate with existing, and acquire new patients.
The social media session was incredible, just a little long. Very good information though - and not "fluff" - which was great. Masha was incredibly knowledgeable and passionate about social media marketing. It was a lot of information crammed into one session. I found myself making sure I kept it real, realizing many of my accounts are needing the basic fundamentals of how to best approach marketing with social media.
Awesome webinar! I've been working in the social media for 5 years and you covered things that I have never even heard of. I've reported these ideas and tricks back to my clients and they are very impressed.
The webinar was great! I liked several things from what I watched until now:
-you presented lots of info, but it was very well structured and not a moment boring
- some strategies are so straightforward that they are very easy to implement
- the info is comprehensive and it covers everything instagram related
- you gave me some ideas on website and email improvements also
- all in all, it made me finally understand how instagram works and what I and my social media manager were doing wrong before
- I can't wait to watch the TikTok session!
I can tell you one thing: I participated at social media trainings before, but this was the best money I have ever spent until now 🙂
It was very nice to meet you, honestly.
I would like to say a HUGE thank you to everyone who participated in creating the training. This is not my first social media training so I can speak from experience.
A lot of the times trainings on social media are spread thin and out for days or weeks without any specific examples that could be implemented right away. Masha's training was full of specific information, examples and actionable items that could easily be implemented righted away. There was no "water", from the first couple of minutes, the webinar had information that I have not heard before. And for a person like me that doesn't usually take notes, I could've put my pen down and started implementing any tips and tricks that were provided.
Anyone in the medical aesthetics space could definitely use this training to their advantage. No doubts!
I have taken lots of Instagram courses over the last few years but they never were specific to the aesthetics industry. Having Masha's guidance on how to thrive in the aesthetics world was invaluable and has made a huge impact on how I create content.
I haven't taken a TikTok course before and up until now I treated it as basically the same as IG which is nowhere near optimal! My favourite course was rather surprisingly 'Day 3' on paid advertising, feels like the 4-day course has paid for itself with the information I got from this day alone! Thank you Masha!
I recently attended Masha intensive 4 day social medial Webinar and it was more than I was expected. She gave so much valuable information I can apply to my business and I'm looking forward to the results post implementation of all these great pearls she provided. I look forward to more webinars and recommend her and the setters team to anyone in the aesthetics business!
I enjoyed the webinar very much! Looking forward to attending more classes from you guys in the future.
Thank you for the exceptional course...every word of my feedback was true..hope, I can attend your next courses soon!
I found the information very helpful. Even though we covered ads, I took the Facebook Ads class after the webinar, and it really helped for the knowledge to resonate because of the base knowledge I had from the webinar. I would highly recommend the webinar.
I consider myself pretty experienced with social media management, but I was pleasantly surprised with the little pearls I did pick up with this webinar. For example, the little things like the apps to use for hard line breaks in your post, lead generation apps (LinkTree/TapTree) and the deep links. I am excited to implement those little things to make our profiles more efficient.
Loving the webinar for aesthetic practitioners! The amount of data you bring to the table to support your claims is amazing. I had to pause halfway to give my page, picture and description a complete overhauled because I couldn't wait until the end to put the guidelines into practice So thank you! Consider me a happy customer!
That was a great course! Thank you!
This was a very detailed and informative seminar. Your company really knows this aesthetic business well along with social media. It was well worth it. I only wish we had unlimited access to view it or maybe notes to keep. It was quite of bit of information to retain but I did learn a lot!
I loved the first session! I thought your approach was very thoughtful and you suggested unique ideas that never occurred to me before. I'd rate it a 10/10 in terms of value. I'm looking forward to viewing the remaining three sessions this week!
AWESOME! These were great comprehensive webinars that gave you all you needed to know to succeed on social media! I loved how transparent and honest Masha was and how generous she was with answering questions live! I have implemented a lot of what I had learned from Masha from her social media platforms however, this webinar took it to another level!
I enjoyed going into how the algorithms work and varied between IG and tiktok and how it affects the content post timing and quality. The tips on how to use Boosting were super helpful, as have been doing it blindly.
Thank you so much for this course and also for answering my questions both during the weekend and after. Not only is your IG content incredibly valuable, but this course was very insightful. I look forward to more of your courses. For new participants - this course is not introductory! This course is designed to take you to the next level.
Masha and her team always deliver the most relevant and up to date information for Instagram. They're deep dive into what's working on Instagram right now, and strategies to convert secret lurkers into clients is unparalleled. They are my go-to team when it comes to staying on top of trends.
I am glad I signed up with Masha at the Setters academy. It found it a great value. As a aesthetic provider I have to wear many hats. It hard to keep up with social media and the constant changes. As I am trying to grow my account and gain new clients. Thank you for providing great examples and ideas to help create content, which is my biggest struggle. I am excited to implement what I have learned. Thank you 😉
I was so impressed and thankful for all of the info gathered from these webinars. I am a one man show and while fairly tech savvy, learned so much about the inner workings of how to make social media work harder for me! I also religiously follow your IG page and constantly grabbing tips from there as well. Thank you Thank you!!
Thank you for this opportunity to receive unlimited access to these webinars. I really loved the organized approach of the webinars. The webinars have helped me update my bio, I got rid of a link that would take viewers off my page. The webinars also helped teach me how to make a more aesthetic ally pleasing page and I have gotten a lot of good feedback from viewers on that! This course was well worth it!! My followers have been growing every day since I utilized your advice!!
I absolutely love the webinar series! The content is informative and so easy to follow and apply. It helped me realize how important and influential our IG page truly is and as a result of the webinar, I've completely updated our page.
This webinar series has also helped me create a job description and interview questions around what to ask a social media manager now that we're ready to hire one! I would love an extended version of this webinar series so I can have our new manager watch this content once they're hired. Thank you so much!
I took away many pearls from the webinar on how to best create and manage my business social media accounts. The webinar platform was easy to access and I loved that it was available for a month so I had time to soak in all the info! Social media was a chore before, but now that I have more insight and direction I've actually enjoyed ramping it up! Thank you Masha and team!
Masha is such an amazing source of information for aesthetic business owners, social media managers and marketers. The information she shares is easy to understand and can be implemented immediately.
Her expertise and suggestions are great for both seasoned practices and marketing professionals. But, easy enough to understand for people new to Instagram. Thus far, we have focused on her Instagram expertise. We are new to Tik Tok and frankly, a bit intimidated. But, with Masha's guidance, we look forward to adding that platform soon as a way to promote our aesthetic practice. Thank you Masha for sharing information in a way that is engaging, fun and easy to implement!
I am totally surprised by the amount of information that I am getting from these seminars. At first I thought, "how much can be said about this topic ? " But Masha's knowledge surprised me.
There is a lot to know about social media and I love that this seminar is geared towards medical spas in particular. The most valuable part of the seminar for me so far has been when she explains some of the psychology behind social media; like that people like to follow personal brands and not just businesses, you have to have a mixture of educational, inspirational, and entertaining content, and that there are lots of details in the visual design of your page that will make someone follow you or not. Another thing I did not know about was the "Call To Action" as they call it in the social media managing business, I plan on using this. I also loved how she explained how to use the algorithm to your advantage, like using reels (and how) and creating more engagement, etc. I now have lots of inspiration on what kind of content to make as well. Overall, I am satisfied with what I have learned and would recommend this to anyone that is running a social media for their business. Lots of good information and Masha is very thorough in her explanations.
As someone who is not that familiar or comfortable with social media, I found the 4 day Training Webinars extremely insightful. Having more knowledge behind what constitutes good content, different types of posts,
growth strategies and the importance of knowing what works for the algorithm is very valuable… and, specific to the Aesthetics industry. I loved that the advice even extended to what information to give to a Social Media Manager and how to measure results. Thank you so much Masha and your team for making this information accessible to us.
These trainings were jam packed with useful information. It is no doubt that Masha is at the top of the industry and has a wealth of knowledge for all things social media and aesthetics. She does a great job of explaining what works, and providing real examples to prove it.
The sessions are very detailed, and would be perfect for someone who is a social media beginner, or anyone who needs a refresher or deeper understanding. Meta, Facebook, IG and TikTok can be confusing and overwhelming, but Masha makes it easy to be able to navigate these top platforms.
Thank you for everything! Looking forward to more classes in the future!
I was really surprised by the good quality of the course, and by your knowledge in managing the marketing of clinics and aesthetic centers.
The seminar series was excellent.  Day one was a recap from the Subbed conference and refresher but very useful.  it just got better form there.  We will definitely be looking into whether your agency could help us with our social media marketing.
Thank you so much! You guys are true angels✨✨✨✨✨✨
I very much enjoyed the webinar! The things I enjoyed the most were breaking down elements that need to be in the IG bio- this was very practical and quick easy upgrade. I like the way you break down types of posting. I appreciate the in-detail nature of your webinars, I know it's long but it is very practical advice and tips. Certain tips stand out to me! I really got a lot of value from it and will be referring back to it frequently.
Dear Masha, I am following you since a while on IG since a while and I learned so much! Then I listened to your very valuable lecture during Needle Art event. And I learned more, I got motivated and felt empowered to do more.
So, I subscribed to your online 5 days webinar to learn even more and understand in deepness the digital mechanisms. I am dermatologist, aesthetics practitioner, in Romania. The digital marketing it was always an issue. Your course gives so much insight, so much knowledge. It was amazing! Lot s of strategical ideas and infos.  It was easy to follow, clear, lots of tips and tricks but also some infos that i need to go through again. So, i can not wait to make the time to listen to your course again, cause it s priceless.
I found the webinars extremely helpful! I appreciate the many examples provided and the ability to ask questions and get answers at the end of each live webinar. I thought the presentation style was very engaging (colourful slides, real life instagram examples, incorporated images/video/text). I also liked that each day focused on a deep dive of one platform/topic. Thank you again!
Thank you for a great webinar. I really like how detailed your data is. Its not just general suggestion but instead recommendations based on the numbers and results driven. It is definitely a lot to wrap my brain around but it's a great reference to use to improve my marketing attempts on social media which is a struggle for me as a solo provider.
As an injector who is branching out on her own it was extremely useful and I am so happy I signed up for them. What I found interesting is that you said the personal profiles do better than the actual business profiles.
I have been taking notice of that point and you are so right! The personal profiles have so many more followers than the business profiles. I also loved how you used example's of peoples IG pages.Saying that it was important to have a theme to the page and stay consistent with it. I loved the idea of the importance of having educational materials on your page. I also love how you spoke about not having to be perfect on it.People love "real life material." The psychology of it all was extremely interesting as well as the importance of putting links on your profile to your website was useful as well. I also think the fact that it was centered around aesthetics was really helpful as well. It was great! Thank you so much and please let me know if you ever come to New York for an educational seminar! I'll be there!!
Masha has a wealth of knowledge in all things marketing, social media, and more. Her webinars are so in-depth and cover a vast number of details that can sometimes go unnoticed. She always provides real-life examples and shares techniques and tricks that work in the industry. Dealing with aesthetic marketing can sometimes be tricky, but Masha finds a way to create a clear roadmap that makes your online presence successful and meaningful. I will always look forward to her courses!
I've seen Masha in person, so in comparison, I prefer in person. But I appreciate the opportunity to have virtual access to her knowledge. Very informative and she's definitely a master on her craft. A five-day course during work hours is tough, especially just 3 hours per day.
It becomes a gray area in justifying taking PTO. I've done multi-day webinars that were 8 hours/day during non-traditional work days (ie. Weekends), and it was easier dedicate time to the webinar. So having the play back feature is amazing. Coming from someone who is not social media savvy, that is A LOT of content to follow and get familiar with. Overall, I would attend another conference or meeting featuring Masha.
The 5 Day Intensive Webinar Training with Masha and The Setters Team was incredibly informative. It helped me understand the basics of IG and FB from setting up my pages to understanding how both platforms work in regards to digital marketing.
Masha explained in depth advanced aspects including how to drive interactions and followers and why each one is important as well as how to monitor and interpret activity on your pages. I was very impressed with how organized and clearly the information was presented. I highly recommend Masha and The Setters Team when it comes to anything digital marketing!
I learned so much valuable information. Social media rules and algorithms are so foreign to me, and I know I need an active presence to grow my business, but Im not interested in wasting my time on efforts that don't work.
Masha is so knowledgeable, and key takeaways for me were the importance of the quality of followers, not quantity. I also really appreciated learning how to vet and run collaborations with influencers. Learning about the algorithms and rules will ensure we don't get into trouble and blocked. The Tik tok information was very useful, and we will not spend time using Tik tok to grow our business, which we did not do previously. There was so much great information packed into each 2-3 hour day, I could watch it 100 times and still learn something new each time.
Loved the idea of branded hashtags, 5-10 highlights, doing Easter Egg "games", in-office promos, making your patient your influencer, pinning the 3 most popular TikToks, patient-generated content, and don't prioritize follower growth over sales. Loved watching these sessions and I learned a lot from them. Thank you!!
I loved the discussion about getting providers on IG and engaging with the practice. This is something we have implemented and have seen higher engagement. I also attended Masha's training in Philadelphia with Dr. Subbio, and I was VERY impressed with the knowledge shared. We are so appreciative of you all sharing your knowledge and insight with practices worldwide. Thank you so much!
I found session 1 the most helpful so far. Understanding what aspects are important to go on the bio was really helpful. I also found the webinar on TikTok really interesting. I find the webinars to be so thorough, so in depth with actual evidence based and results driven strategies.
This webinar was so helpful, full of tips that we are now incorporating into our social media accounts. One of the most valuable tips we got from this webinar is working with your patients as micro influencers. We've never considered how important local patients are to our business when sharing on social media or if our patients already have a social media following we weren't aware of. There was so much useful information that we received. Thank you to Masha and her team for providing such an informative webinar.
Loved the first webinar! THANK YOU!
I found the webinar courses to be very informative. I especially appreciated the real life examples provided to us from successful accounts. It provided a visual and example of what you were discussing throughout the course.
I also valued the information regarding Instagram trends, policies and actions to incorporate and to avoid in order to optimize follower and engagement interaction. More importantly, I valued that you shared which specific applications I could download to complement my content creation. Thank you for the lesson.
I will say that I learned an incredible amount. A lot of webinars I have attended were short and not that educational. Yours were amazing, from "10 seconds to love to leave you" to the 4 content styles you spoke about, and more. Typically, I only know how to boost an ad.
That is very useful to our MedSpa because it gets our name out there to those around us. I appreciated the advice on what to write as a headline as opposed to something like "Do you have wrinkles ?" Everything I have learned, through pages and pages of notes, I have shared with everyone in our practice and we have so far used an incredible amount of what I learned. I truly appreciate the opportunity and hope I will be able to attend a future training or webinar again soon!
Now I can run the entire thing and know the rules around it. I would like to first say that this was probably one of the best webinars I've ever enrolled in and attended. Day 1: I found learning about the Instagram algorithm has now helped me better understand what and when I should be posting.I also learned how to use Reels more effectively than I had been, which explains the low reach and not enough views.
Day 2: Learning the important of using the right hashtags was mind blowing, I was doing it wrong all along. This session really taught me how to select and choose and collaborate with the right influencer, and I'm super excited to use these strategies with our next collaboration. I also appreciate the guidance on how to post ads to gain more followers, I was doing paid ads for a while but just winging it, I am glad I now have a narrowed down approach. Day 3: all I can say is WOW, I was lost when it came to setting up Ads. I found this portion of the course to be the most helpful, especially for someone like myself who has no real marketing background and just learning as we grow...
Dear Masha and The Setters Agency, I've been following you for a while on social media and always enjoy and learn from your content. You have a unique way of showing your expertise! Now it was the time to take one of your courses and I am satisfied with what we've received.
The information was very clear and specific to the industry, which makes it more applicable compared to other courses, and the slides were very appealing to me. I appreciate that you not only explained good practices, but also what not to do through examples, specially in the ads webinar.
The webinar was great from beginning till the end. I was very informed in every section/video - so much information was given on social media handling which I found very useful considering that It's my first time managing our social media account.
I have already applied some tips & tricks recommended on Instagram. I do feel being able to have unlimited access to the videos would be a major plus to reference in the future - again so much information was given within the 5 videos it's difficult to put them all into play at once. Answers and information were all very clear and detailed enough for me to make informed decisions in changes without having to ask for help even though we had the opportunity to ask questions - I didn't feel the need to because Masha would already answer them within the video. Thank you Masha for sharing all of your tips and tricks! The seminar was phenomenal and I would highly recommend your page to others!!!
The webinar was extremely helpful and you provided a ton of valuable information and strategies. You presented the strategy in an easy to understand infographic. I have always been intimated by social media, however your framework is easy to follow and states exactly what should and should not be done. All the examples you used further amplified your recommendations and connected your information to visuals in a way that was easy to comprehend. Thank you again!
My feedback is excellent regarding the webinar. Incredibly informative and addresses the areas where all the questions are with regards to strategy, the algorithms, and examples of content creation. I also appreciate that it's geared specifically towards the aesthetic industry. It's kind of it's own niche and often times a lot of things don't apply to this niche. Overall, the excellent webinar. Thank you for doing this!
The social media online trainings from Masha with The Setters Agency are great! Very detailed and informative for each aspect of the hottest platforms. Things that reassured what I was doing and new things to help boost content, sales and followers. Real examples from fellow aesthetic accounts of what works and doesn't work. Thanks for sharing your knowledge!
Masha is incredible. She is so knowledgeable about how social media works and I admire her and her teams persistence in keeping up with social media's many trends and changes. I am a social media manager for many injectors,
but what I've already learned from Masha in the first training day about Instagram and how it relates to the med spa industry has felt like I've been given a little cheat sheet! I really treasure the many tokens I've taken away from the training that were like a light bulb of ideas I can start implementing into my own clients' content. Looking forward to learning more from Masha and her team!
I have just finished the first module and have absolutely loved it. I have been able to make some immediate changes to my business Instagram account profile as well as being able to implement some changes to my Instagram strategy.
As an Australian practitioner I was glad to see the use of internationally based accounts (including Australian accounts) that have made the information that has been presented relatable for myself an my business due to the different health practitioner advertising standards we have to abide by. I can't wait to jump into the remaining modules!!
Masha and Team, these sessions were and are AMAZING! They are detailed and thorough, exactly what I had hoped for when signing up.I feel we now have a true direction for building and maintaining a social media Marketing plan. I am so excited to start to implement these concepts and strategies into our marketing plan and look forward to seeing the growth because of it. Thank you for the support.I highly recommend and will be back for more learnings from you and your team!
I LOVED Masha's five day webinar. I learned SO much from her and most importantly feel super revived and motivated to give more time and effort into social media.
The 5 day seminar is excellent. The content is very thorough and provides practitioners with everything they need to know to build a social media presence and to attract real customers. The content is tailored specifically for plastic surgery and aesthetic practices. The content is also based on years of real world experience and data, not just theory.
The webinars have been beyond helpful and loaded with a ton of useful and applicable information. Definitely something I will be watching numerous times to ensure I absorb all the knowledge! I like how real life examples were used and how you even went over making sure social accounts were set up correctly (ex: facebook business).
I am really impressed with this well-organized course that is packed with valuable information, graphic illustrations that make the information easier to remember, and plenty of "do's and don'ts" real examples that help with understanding of the material. Masha is a great teacher and keeps the learner engaged.
Masha/ Setters Academy, just want to say your lessons are truly informative and I learned a lot.Thank you so much for all your help.
Thank you so much for putting an online training together. This course was very helpful and taught me numerous ways to increase engagement and use the algorithms in my favor.
The Setters Academy puts together an extremely valuable resource for small business owners who want to be authentic and effective in their social media marketing, but don't have tons of time to dedicate to it. Masha explains things clearly and concisely, and I'm able to put her lessons into practice immediately. I highly recommend the course to anyone looking to up their social media game.
After just one session, I was able to put advice into action and see how well it worked. You can tell Masha shares all her experience and knowledge to make your business work! Thanks for that! Good structure, understandable content - absolute recommendation!
I wanted to share feedback on Masha's 5 day intensive course. It was one of the best social media courses I have taken! I have grown a business page I manage over 200 organic followers after taking! Thank you and I look forward to attending more in the future!
I am so happy with what this course had to offer! I am new at managing my practices' social media, and there is so much to learn. Masha is realistic, down to earth, and very knowledgeable when it comes to social media growth.
I will absolutely be taking more courses, and recommending The Setters Agency to anyone who is interested in growing their platforms!
Thank you for leading a great webinar. As a growing facial plastic surgery center I know that the strategy, tips & tricks you provided are going to be immensely helpful as we continue to grow our social platforms! Thank you for all of your help!
I thoroughly enjoyed the training sessions; they were incredibly helpful for me as I struggled to find specialized training for plastic surgeons. Given that the agency serves similar clients, they possess the expertise to handle various situations. Masha's generosity in sharing her knowledge was truly appreciated. I found myself rewatching and even listening to some sessions while driving.
I plan to review everything once more to ensure I haven't overlooked anything. A big thank you! 🙏
REVIEWS FROM OUR CLIENTS
Masha Varnavski is an amazing social media strategist. I have been working with her and her team since May 2017. The results are stunning: My Instagram page grew from 30K followers to over 250K and became one of my main client sources. We used their services for content strategy, community management, Instagram ads and influencers. Can't be more satisfied. These guys know what they're doing.
I am the owner of a boutique cosmetic plastic surgery practice in Fairfield county, CT. We selected the Setters Agency based on their reputation, and from previous experience of working with them on smaller projects.
Thanks to the efforts of The Setters Agency team, the company is seeing high ROI for both projects (Facebook ads and Google ads). The team's project management style was instrumental in organizing the workflow of the projects from the beginning. The company felt that the team had their best interests at heart.
I'm the owner of Studio Esthetique, cosmetic dermatology center with multiple locations in New York and over three decades in the business. We hired The Setters Agency to create Facebook and Instagram advertisement strategy.
The agency is also responsible for executions of FB & IG ad strategy, its management and reporting to our internal marketing team. The Setters Agency was able to deliver a successful digital marketing service. We noted a dramatic increase in leads compared to our previous service provider. The team provided effective communication and workflow throughout the project.
They've been really great and we've definitely noticed a big improvement in our leads, especially in Google. We're also getting more qualified leads — more serious potential patients who are really interested in our services. Moreover, we've been doing a lot more consultations since we've started with them, just from getting more Google and Facebook leads. In connection with that, our sales have doubled if not tripled.
The Setters Agency focused on social media marketing to help us attract more patients and get our content out there. Since we started working with The Setters Agency, we've gotten more followers and engagement on our social media pages.
We've also secured more patients who were looking to undergo procedures at our clinic, so overall, they've helped us tremendously. We're impressed by the fact that we've seen an overall jump in our online engagement and inquiries, whereas we were missing those before. Their team always has a plan, and that plan is always achieved on time.
We hired The Setters Agency to help with R.A.M Plastic Surgery's social media marketing. We have so much on the plate with the list of surgeries, so we needed a company to help keep his social media up to par with our company.
We found The Setters Agency on Instagram and heard great things about the company.The Setters Agency comes out with stories and posts for R.A.M Plastic Surgery's social media account. It is both informational as well as posts from surgeries the doctor has performed. What we find most impressive about the agency is their ability to come out with fresh content with little direction. They come up with ideas we may not know about to keep our audience engaged.They have adapted to work around the doctor's schedule to help produce consistently professional posts.
The Setters Agency created my Instagram social media content and ads. They also handled my community management. We had an overall increase in engagement, brand awareness, and followers. I used to manage my social media but didn't know what to do. The Setters Agency implemented strategies to increase our engagement. I had such a fantastic experience working with The Setters Agency!
We've certainly enjoyed working with The Setters team, and appreciate the great results achieved for us to date.The Setters has been incredibly responsive and thorough from the start, and we truly appreciate the hard work and dedication Natasha and the rest of team have given these last few months. The Setters team have been terrific in every way, so much so that we have already recommended them to others in the industry.
Our main targets were to grow our Instagram page, find brand ambassadors and bloggers to promote our cosmetology services and, of course, get new clients.
Before we started working with Masha & her team we had no content strategy in place, our Instagram page had only 7000 followers and wasn't successful in bringing us new clients. Everything changed since we started working with Masha and her team. Right now, we have a lot of followers and we continue working with them on increasing our Instagram sales. We're 100% satisfied with the services we're getting.
WHO IS THIS WEBINAR FOR
Don't know if this course is right for you? We designed it to be useful for:
Aesthetic practices and providers

Managing your own accounts on top of running a busy practice?

Are you an aesthetic practice/provider struggling to get new patients from Instagram and TikTok?
Invested money into your Instagram and TikTok but not seeing an increase in followers?
Started out great but now your engagement rate is dropping?
You want to run ads but Instagram doesn't let you promote 'before and afters'?
Tired of watching your competitor's IG accounts blow up while yours stays stagnant?
Have a limited marketing budget and don't know how to distribute it between marketing platforms?
Recently opened your own practice and want more patients?
Have successful practice but want to boost it?

If you said yes to any of the above then this training will be a perfect fit!
•

Social Media Managers

Social Media Manager looking for best practices in the aesthetic services space?

Doing your best but the accounts you manage aren't growing fast enough?
Is your client unhappy with the number of likes they get?
Does your client complain that Instagram and TikTok aren't bringing in  new patients?
Everything is going smoothly, your client is happy.... but you want to learn new tricks to be on the cutting edge?
Interested in running Instagram ads, but don't know how create aesthetic ads that are compliant with HIPAA and Facebook rules?

If you said yes to any of the above then this training will be a perfect fit!


Change the way you approach social media with specific and proven strategies that are tailored to the aesthetic space. Get all the results with none of the headaches. Stay on top of all platforms and their rapidly changing rules with our expert guidance.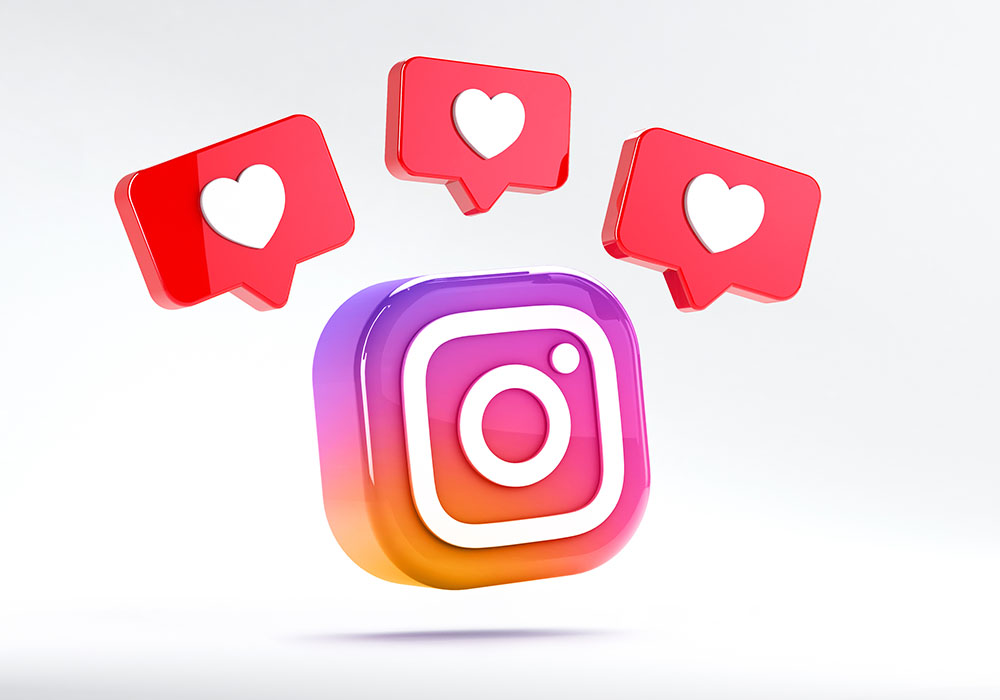 5 online presentations with over 70 slides each
5 online presentations with over 70 slides each
5 online presentations with over 70 slides each
5 online presentations with over 70 slides each
5 online presentations with over 70 slides each
5 online presentations with over 70 slides each
5 online presentations with over 70 slides each
4 online presentations with over 70 slides each
5 online presentations with over 70 slides each
5 online presentations with over 70 slides each
5 online presentations with over 70 slides each
Easy-to-use educational platform: anytime, anywhere, any device
Webinar tools
5 online presentations with over 70 slides each
•
12 hours of training
•
Unlimited access to the recordings and support chat
•
Easy-to-use educational platform with personalized access and support chat. Watch the webinar anytime, anywhere, on any device!
ABOUT THE AUTHOR
MASHA VARNAVSKI
Social Media/ Digital Marketing Manager with 10+ years of experience
CEO of The Setters Social Media Agency
Former Head of Social Media for LightInTheBox, leading international e-commerce company, $86M US IPO
Сorporate training sessions for Allergan APCs and ADCs
Facebook Certified Ads Planning and Buying Professional
Experience managing multi million dollar advertising budgets
Social Media revenue increase from 160% to 320% (across projects)
Directed launch of 12 social media channels
Total followers gained over 15M
100+ satisfied clients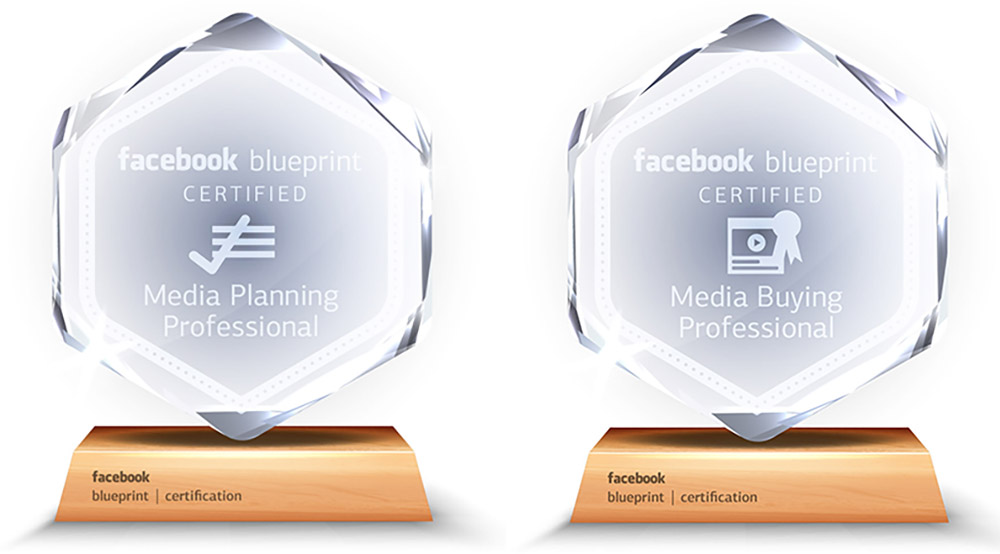 Why choose the webinars by The Setters Agency?
We are well-known professionals in the aesthetic niche
•
We run aesthetic marketing for 40+ practices and providers worldwide
•
We are data-driven and sales-oriented. When it comes to IG management, we track success based on the number of new patients we bring in and sales that are made.
•
We do not bring bots and any fake activity (Because in our experience, bots don't come in for boob jobs)
•
Allergan has chosen us to run Social Media education courses for APCs and ADCs
•
5-star rating on Clutch - the most influential platform for rating marketing companies
•
Among Top 100 women owned marketing agencies
•
Meta and Google certified
•
Instagram's most followed agency by aesthetic providers and practices
We've done trainings for:
WHAT ELSE?
We want to ensure that you get maximum benefit from our training and stay in-the-know even after you complete it. That's why, in addition to the training we offer:
Online support

Read the material, watch the videos and leave any questions you get along the way right on our educational platform. Our social media experts will reply to your questions within 48 hours.

Records

Each webinar sessions is recorded and uploaded to our educational platform. Login and password to the platform will be sent to you via email, once you place your order. Access is unlimited: watch the sessions anytime, on any device.
DETAILS
Dates:

Pre-recorded

Webinar length

5 trainings/ 2-3 hours each

Price

Unlimited access to all recordings: $1500
Unlimited access to IG trainings (Day 1/ Day 2 /Day 3) $1200


SIGN UP NOW, PAY LATER

For all full-access tickets we offer installments in partnership with PayPal. If you are located in the U.S., you can enjoy 4 interest-free payments with no late fees. If you are located outside of the U.S., PayPal terms and conditions may apply, choose PayPal button at the check-out to see what they offer to you.
All sessions
(Full access)

$1500
Get unlimited access to all 5 recordings
*Payment in installments available via PayLater
Instagram sessions only
(Day 1/Day 2/Day 3)

$1200
Get unlimited access to Instagram sessions
*Payment in installments available via PayLater
All sessions
(Full access)
Get unlimited access to all 5 recordings
Instagram sessions only
(Day 1/Day 2/Day 3)
Get unlimited access to Instagram sessions
We offer two options
1. Live Webinar: Pre-book your webinar spot now! Leave your contact details and we will contact you with the date and time as we schedule our upcoming presentations. Watch it Live, participate and ask any questions!
Price $1800/spot.
2. Buy access to our pre-recorded webinars for $1500/spot. Save $300! Watch and learn anytime, anywhere.
PRE-BOOK YOUR 5-DAY INTENSIVE WEBINAR TRAINING SPOT NOW (PAY LATER)
Instagram, TikTok and Digital Marketing for Aesthetic Practices, Providers and their Social Media Managers
Leave your contact details and we will contact you with the date and time as we schedule our upcoming presentations. Watch it Live, participate and ask any questions! Price $1800/spot.
Back