FACEBOOK & INSTAGRAM ADS EXPERT
Learn how to use Facebook and Instagram ads to get more followers and drive sales.

For bloggers, businesses and social media experts
Our Ads Expert course contains text modules, video lessons and downloadable bonuses. We estimate it will take you about 20 to 30 hours, start to finish.
COURSE PLAN
MODULE 1: LEARN HOW ADS WORK
1.1 Introduction: What Facebook can do for your business.
•
1.2 Facebook Ads Manager and Business Manager: what it is and how to set it up?
•
1.3 Ad structure: the 3 levels of your ads.
•
1.4 Ad settings: objectives, audiences and formats.
•
1.5 Facebook Pixel and Events.
•
1.6 Facebook auction: how it works and how to win it.
•
1.7 iOS 14.5: How it affects your Facebook ads.
•
1.8 Facebook advertising policy.
Bonus: "Facebook Business Manager Setup" Guidebook.
MODULE 2: GET PREPARED
2.1 Getting to know your customers (target audiences). Creating a customer portrait.
•
2.2 Identifying your product/service. Unique Selling Proposition (USP) and how to use it as your advantage.
•
2.3 Creating a mind map for your audiences and USPs.
•
2.4 How much to invest in ads? Planning your ad budget and creating a media plan.
•
2.5 Facebook Ads navigation panel.
•
2.6 Preparing your website, Facebook and Instagram pages for traffic.
•
2.7 Landing pages.
•
2.8 Facebook Pixel and Events: why you need it.
Bonus 1: Media plan template.
Bonus 2: Ultimate Pre-Campaign Checklist for Your Website.
MODULE 3: CAMPAIGN LEVEL
3.1 Types of campaign objectives.
•
3.2 Choosing right campaign objective.
•
3.3 Creating Campaigns. Basic settings.
MODULE 4: AD SET LEVEL
4.1 3 types of audiences: custom audiences, core audiences and lookalike audiences.
•
4.2 Ad placements: what placement to choose.
•
4.3 Optimization and delivery. Cost control.
•
4.4 Learning phase and conversion windows.
Bonus: Ready-to-go audiences for different types of businesses.
MODULE 5: AD LEVEL
5.1 Ad formats and placements. Learn how to match your campaign objective with the right placements and ad formats.
•
5.2 Post Promotion.
•
5.3 Step-by-step ad creation.
•
5.4 10 rules of successful ad texts. AIDA model. Algorithm for perfect text creation.
•
5.5 10 rules for choosing photos/videos for your ad. Step-by-step guide for finding photos/videos.
•
5.6 UTM-metrics: how to write tracking codes.
Bonus 1: Ad Formats (sizes, dimensions, ratios, texts).
Bonus 2: Free and paid sources for photos and videos.
MODULE 6: SPECIFIC TYPES OF CAMPAIGNS
6.1 Campaigns for gaining Facebook and Instagram followers. Tricks you must know.
•
6.2 Campaigns for collecting leads: when and how to use them.
•
6.3 Campaigns for e-commerce: product catalogs, sales funnel, sales tracking.
•
6.4 Ads in WhatsApp and Messenger.
•
6.5 Facebook offers.
•
6.6 Offline Sales. Store Visits. Events.
•
6.7 Campaigns to get mobile app installs.
•
6.8 Campaigns for brand awareness.
•
6.9 Traffic campaigns vs. Conversions campaigns: what's the difference?
•
6.10 Reach campaigns vs. Brand awareness campaigns: what's the difference?
•
6.11 Engagement campaigns: when do you need it?
MODULE 7: TRACK AND ANALYZE YOUR RESULTS
7.1 Main metrics: Reach, Impressions, Results, CPR, Link Clicks, Clicks (all), CPC, CPM, CTR, Frequency, Quality ranking.
•
7.2 5 steps to analyze your campaign.
•
7.3 Tips: What to do if your campaign gets weak results or stops working.
•
7.4 Automated rules for your ads: set them and forget them.
•
7.5 Ads testing. A/B (split) tests: how it works and how to create it.
MODULE 8: FUNNELS, EVERGREEN CAMPAIGNS. AD ACCOUNT SAFETY
8.1 Marketing sales funnels based on Facebook ads.
•
8.2 Evergreen campaigns.
•
8.3 Acquisition and retargeting campaigns.
•
8.4 Ad account safety: what to do if Facebook disabled your ad account. Domain verification. Account verification.
MODULE 9: ADDITIONAL LESSONS
9.1 Video lesson: step-by-step ad campaign creation.
•
9.2 Review quiz.
•
9.3 Homework.
WHO IS THIS COURSE FOR
Don't know if this course is right for you? We designed it to be useful for:
Freelancers & Social Media specialists

If you want to build your career in Social Media, remember: if you know how to bring sales and followers to your client, you are priceless. What we teach will make you indispensable. It will be useful even if you're an experienced Social Media specialist. The course is based on our combined years of experience. You'll learn tricks you've never heard of before.

Business owners

If your marketing budget is limited and you can't afford to hire an agency to run your Facebook and Instagram ads, learn how to do it yourself! Or get this course to educate your social media manager. Investing in yourself/ your team members always pays huge dividends.

Instagram bloggers

Do you dream of getting more followers and monetizing your blog? Then learn how to run ads that bring you followers! If you sell your own merch or have another type of business, this course will help you understand how to boost sales.
Screenshots from our educational platform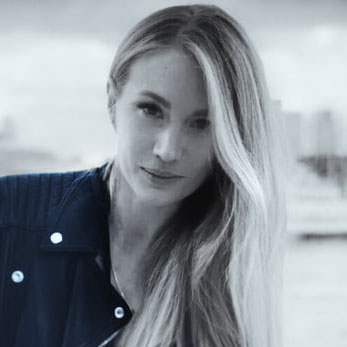 ABOUT THE AUTHOR
MASHA VARNAVSKI
Social Media/ Digital Marketing Manager with 10+ years of experience
CEO of The Setters Social Media Agency
Former Head of Social Media for LightInTheBox, leading international e-commerce company, $86M US IPO
Сorporate training sessions for Allergan APCs and ADCs
Facebook Certified Ads Planning and Buying Professional
Experience managing multi million dollar advertising budgets
Social Media revenue increase from 160% to 320% (across projects)
Directed launch of 12 social media channels
Total followers gained over 15M
100+ satisfied clients
Facebook Certified Ads Professional
WE ARE FACEBOOK CERTIFIED
We are official Facebook marketing partner. We work closely with Facebook team to run the most effective advertising campaigns for our clients. Trust our experience – this course will teach you strategies and tactics we have developed and use for our clients every day. To see the results we drive for our clients, click here.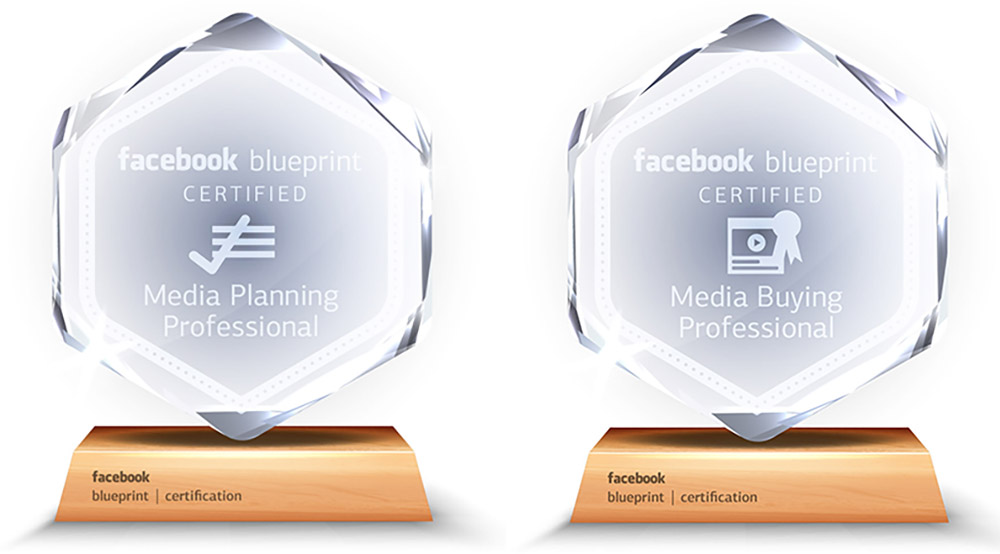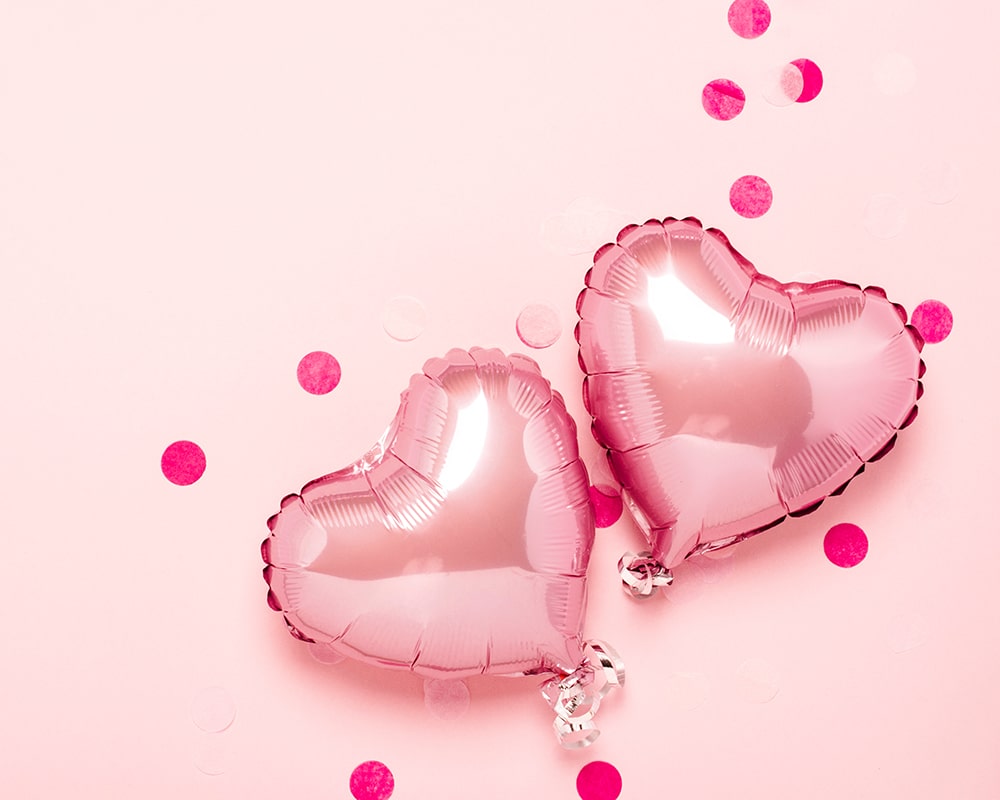 REVIEWS ON OUR WEBINARS
Initially we hired The Setters agency to help run Facebook and Instagram ads to sell my brand of fitness equipment. We were so happy with our Facebook ad results, we hired The Setters to work on our Google ads and email marketing, as well.
Right from the beginning of the campaign we noticed an increase of sales by 128% and reduction of Cost Per Purchase by 40%. I would highly recommend the Setters Agency if you are considering placing ads and are looking for the right marketing agency to work with.
They've been really great and we've definitely noticed a big improvement in our leads, especially in Google. We're also getting more qualified leads — more serious potential patients who are really interested in our services.
Moreover, we've been doing a lot more consultations since we've started with them, just from getting more Google and Facebook leads. In connection with that, our sales have doubled if not tripled.
I'm the owner of Studio Esthetique, cosmetic dermatology center with multiple locations in New York and over three decades in the business. We hired The Setters Agency to create Facebook and Instagram advertisement strategy.
The agency is also responsible for executions of FB & IG ad strategy, its management and reporting to our internal marketing team. The Setters Agency was able to deliver a successful digital marketing service. We noted a dramatic increase in leads compared to our previous service provider. The team provided effective communication and workflow throughout the project.
I am the owner of a boutique cosmetic plastic surgery practice in Fairfield county, CT. We selected the Setters Agency based on their reputation, and from previous experience of working with them on smaller projects.
Thanks to the efforts of The Setters Agency team, the company is seeing high ROI for both projects (Facebook ads and Google ads). The team's project management style was instrumental in organizing the workflow of the projects from the beginning. The company felt that the team had their best interests at heart.
2 TIERS
Tier 1 Ads Expert($189)
Self-paced learning. Perfect for anyone who wants to DIY while following expert's written detailed instructions for Facebook and Instagram ads.
Tier 2 Ads Expert Premium($389)
Learn the course material, write down your questions, get homework feedback PLUS a one on one 60 minute consultation with our Facebook Certified Ads Professional . You will be able to discuss your planned campaigns, receive useful insights, suggestions and tips related specifically to your project and goals.
WHAT ELSE?
We want to ensure that you get maximum benefit from our course and stay in-the-know even after you complete it. That's why, in addition to the course we offer:
Online support

Read the material, watch the videos and leave any questions you get along the way right on our educational platform. Our social media experts will reply to your questions within 48 hours.

Our guarantees

We are confident in our quality content and clear delivery, if you are unhappy with the course, let us know by email within the first 2 days and get all your money back.
Back